Products

By market
Sports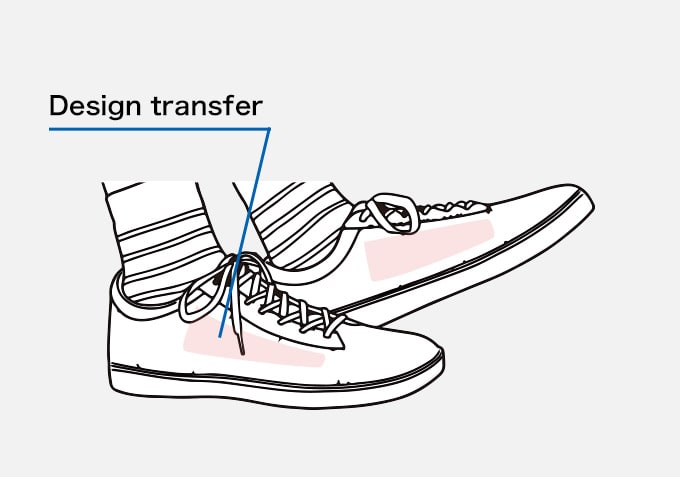 Sports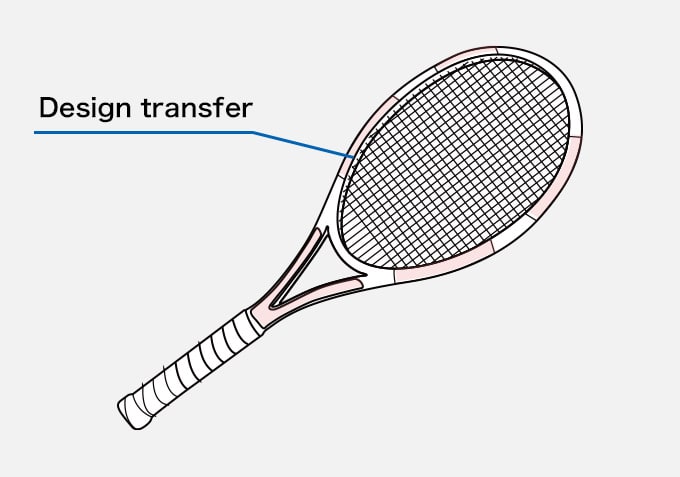 Tennis Racket
Use Cases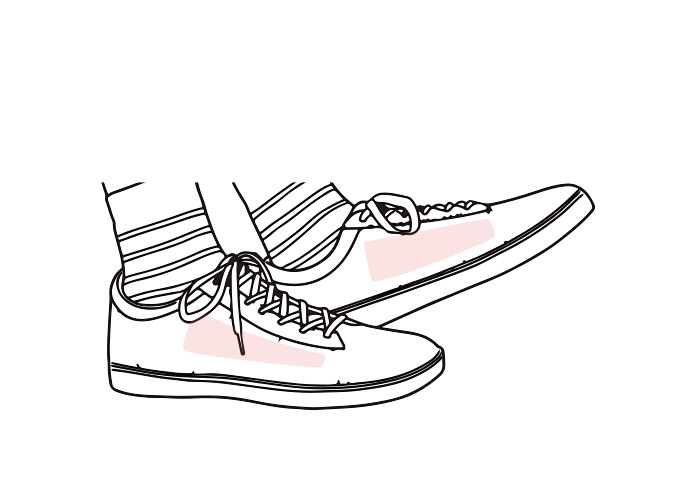 Sports Manufacturer
| | |
| --- | --- |
| Used for: | Shoes |
| Product used: | Transfer |
| Print method: | Silkscreen printing |
Problem
The manufacturer wants to put their design on to sports shoes. Since the shoe is made from a mesh material which must retain its light weight and ability to breathe, it's not possible to add another material on top or find any other way to add the design.
Solution
Adhesive specifications which go with the special material were identified using the actual material itself. Adhesion and wear resistance were then verified. Practical tests were also carried out with athletes wearing the shoes.
Result
Since only the ink layer is transferred to the material, the shoe's light weight and ability to breathe remain unaffected, overcoming the original problem.
Customer Feedback
The weight of the shoe and its ability to breathe will continue to be a topic for future development. We were able to find a new way to get an image on to the shoe so I'm really hopeful for the future. (Developer)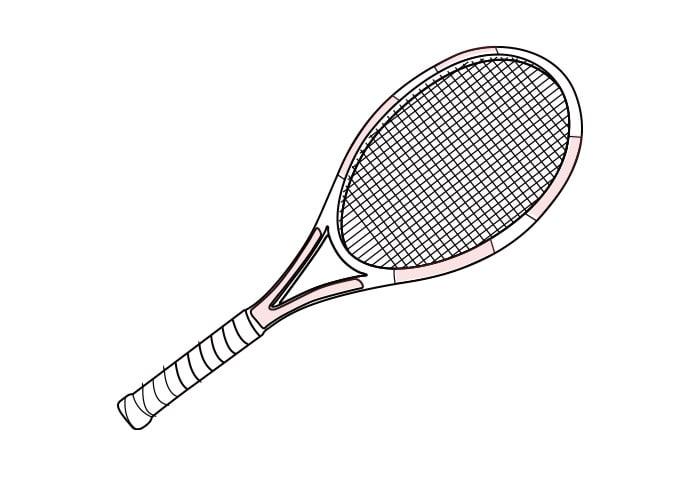 Manufacturer of Sports Equipment
| | |
| --- | --- |
| Used for: | Tennis racket |
| Product used: | Transfer |
| Print method: | Silkscreen printing |
Problem
The manufacturer wants a design in many colors that follows the contours of the tennis racket.
Yamacs' Proposal
Yamacs recommended the use of a waterslide transfer to keep the overall feel of the racket without the need for a base material.
Solution
Because the racket head is very curved, we created a prototype to factor in the flexibility needed for the transfer. The transfer's propensity for sticking to the racket, as well as its flexibility, were checked and verified.
Result
By repeating the trials with feedback for improvement each time, we were able to improve the transfer's flexibility and workability.
Customer Feedback
Meeting the required performance in this way meant we could mass produce the rackets. (Developer)